LoanStar Title Loans has been in the car title loan business for more than 25 years. It was originally founded in Jonesboro, Georgia, but its services are available in Texas only. The company allows you to apply for a loan using your car as collateral and get a speedy approval, with cash in your hands in less than half an hour. For more details about the application process, loan terms, and other important information, keep reading this LoanStar Title Loans review.

Pros
Reliable company with a long tradition
Highly transparent
Direct lender
Speedy approval
Cash in hands in 20 minutes
Get a loan regardless of your credit score
Cons
Only available in Texas
Generally high fees
How LoanStar Title Loans Works
LoanStar Title Loans is a direct lender offering quick financial solutions to individuals in need of extra cash, small business owners who could use some help to keep their enterprises afloat, and virtually anyone who owns a car and is seeking for an easy way to deal with financial issues. Since the company offers loans directly and not through a third party, you can expect fewer fees and generally lower costs.
Title loans offered by the company go up to $10,000 and depend on the value of your vehicle. You can opt for a single-installment loan or a multiple-installment loan, depending on how quickly you can repay it. You can apply for a loan in the nearest retail location. The company has 150 locations throughout Texas, so you should have no problem finding one in your area.
Keep in mind that in order to apply for a title loan, your car vehicle's title needs to be lien-free. If there is another person's name on your title apart from your own, this person needs to come with you when you apply.
Application Process
As we mentioned in the previous section of this LoanStar Title Loans review, in order to take out a title loan with this company, you need to visit one of its locations in Texas. However, if it is more convenient for you, you can get started online or via phone and finish the process in the store. If you choose to apply online, you can get a quote and get pre-qualified. Then, a company representative will call you to discuss the details and make arrangements for your visit to the nearest company location.
You can apply for a loan with LoanStar Title Loans even if you are unemployed or self-employed or have a bad credit score. All you need is your photo ID, your vehicle, and your vehicle's lien-free title.
The great news is that you can get approved super-quickly. You go to the LoanStar Title Loans location of your choice and provide some basic information, including your name, Social Security Number, assets, and income. In the meantime, the company assesses the value of your vehicle and determines the loan amount in accordance with your needs and the vehicle's value. The whole process normally takes 20 minutes or less and you get to leave the store with the cash you needed and your car.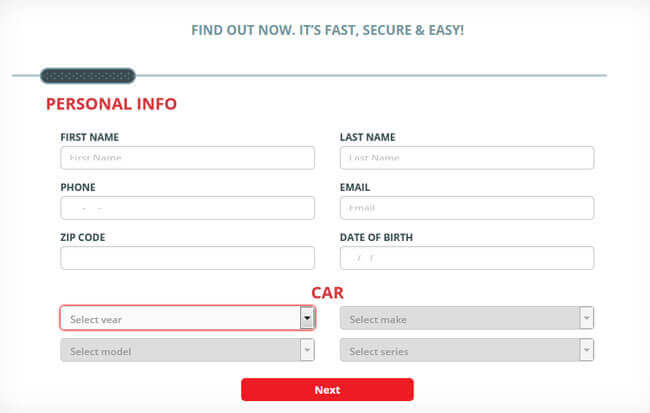 Repayment Terms
The time you have to repay your loan depends on the type of loan you choose. If you opt for a single-installment loan, the loan term is 30 days. If you opt for a multiple-installment loan, you can repay your loan in monthly installments, normally over 6 months, but the term may vary.
The company offers several payment options, including online payments, making the whole process easier. There are no prepayment penalties, so you can repay your loan even before it is due and make payments whenever you can or want.
If you fail to make a payment before the 10th day after it is due, you need to pay a late fee no greater than 5% of the amount unpaid or $7.50.
If you are worried about your car being repossessed if you cannot repay your loan, we are glad to say that this hardly ever happens. Your car is used as collateral, but the company does everything possible to prevent this scenario, as it is unfavorable for both parties. Still, even though the company is willing to help you in every way, repossession is still an option, so it is wise to carefully assess the situation and only take out a loan if you can repay it on time.
Rates & Fees
There are several figures to keep in mind when applying for a title loan with LoanStar Title Loans. First of all, you pay 10% interest to the company. You are also responsible for paying a lien fee that amounts to $28 or $33, depending on the county you live in.
Other costs include the CSO fee and APR, whose rates depend on the amount you borrow. The rates go down as the amount goes up. For example, if you borrow $300 to be repaid in 150 days, the CSO fee amounts to 29.99% and the APR is 382.80%. If you borrow $3000 to be repaid in 150 days, the CSO fee is 24.99% and the APR is 320.46%.
Potential additional fees include the late fee mentioned in the previous section of this LoanStar Title Loans review, as well as fees attached to the additional processing of your car title certificate. This may occur if you need to change or add ownership.
Bottom Line
If you live in Texas, have a car, and need cash fast, LoanStar Title Loans is one of the easiest solutions you can find. You get the money in less than half an hour and you get all the relevant information about your loan, so you are fully aware of what you are getting into. The fees are high, but this is the case with all title loans. What is great is that the company is reliable and transparent, so it is a safe choice and you do not have to worry about any scams. However, it is extremely important to think everything through and make sure that you can repay your loan as scheduled, so you can avoid any unpleasant situations.